Home
>> Weekend Trips from Shanghai
Weekend Trips from Shanghai
Whenever you get a 2-day or 3-day weekend on hand in Shanghai, it is time to go out for a cool weekend getaway.
Shanghai Highlights offers fantastic short weekend breaks just a few hours from Shanghai by car, bullet train or plane, including snoozing in the back of a Chinese gondola through the canal of a water town, wandering in Chinese garden in Suzhou, getting to know more about Chinese history from Xi'an, walking on the Great Wall in Beijing or climbing up the most famous mountain in China - Huangshan, and more.
All of the tours listed below are private tours with a private car and a private English-speaking guide. Each one can be tailored according to your needs.
Weekend Tours for Beijing, Huangshan and Xi'an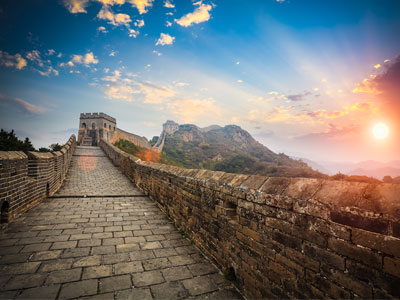 Destination: Shanghai-->Beijing-->Shanghai
Duration: 3 days
Highlights: This would be a cool gift for yourself at a weekend or for your families/friends when they visit you in Shanghai. A 5-hour train ride will take you to Beijing from Shanghai. All the essence is included in 3 days: The Forbidden City, the Great Wall for the best recommended section- Mutianyu, Summer Palace and more surprises to be expected.

From $739