Day 1
Shanghai to Hangzhou by Train No. G7303 (Shanghai Hongqiao Railway Station - Hangzhou Railway Station) Dep 08:32 - Arr 09:40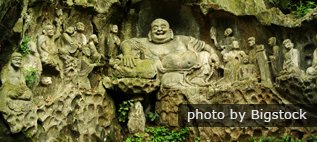 Upon your arrival from Shanghai by train, your local guide and driver will meet you at Hangzhou train station. You Hangzhou tour begins after settling down at hotel.
Your first stop is Lingyin Temple. Located on the western side of West Lake, this ancient temple was built in 328AD during the Eastern Jin Dynasty and became one of the most significant and wealthiest Buddhist temples in the country. The visit is combined with a visit to Feilai Feng (Flying Peak) which has many engraved images of Buddha.
Lunch is at a local restaurant near West Lake which specializes in authentic Hangzhou cuisine.
Continue on to Liuhe Pagoda (Six Harmonies Pagoda) which lies on the north bank of the Qiantang River in the south of the city. Built in 970 AD in the Northern Song Dynasty to suppress the roaring river waves, the pagoda's name means Harmonies of the Heaven, Earth, East, West, South and North. Climb to the top of this brick and wooden structure to enjoy the view of the Qiantang River.
Meals: Lunch at Popular local restaurant
Hotels: Sofitel Westlake Hangzhou | Xinqiao Hotel | Culture Plaza Hotel
Day 2
Hangzhou to Shanghai by Train No. G7432 (Hangzhou Railway Station) Dep 17:29 - Arr 18:28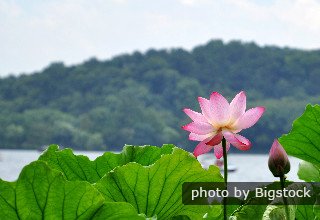 Kick off the day with breakfast in the hotel. Your guide is ready in the hotel lobby to take you to West Lake. No Hangzhou trip would be complete without a visit to West Lake, the symbol of the city. Besides seeing ancient stone bridges and weeping willows, the visit also includes the Three Pools Mirroring the Moon on Fairy Island.
After lunch at a local restaurant, you will head to Meijiawu Tea Plantation to see the growing and production of many categories of the tea for which Hangzhou is famous.
At the end of the trip your guide and driver will escort you to the train station and help you get on the train for Shanghai.
Meals: Lunch at Popular local restaurant
Hotels: