Fast Facts
The Shanghai–Kowloon through train is now the only direct railway running between Shanghai and Kowloon (Hung Hom Station). Since it was put into use on May 17, 1997, it had been managed by the Shanghai Bureau.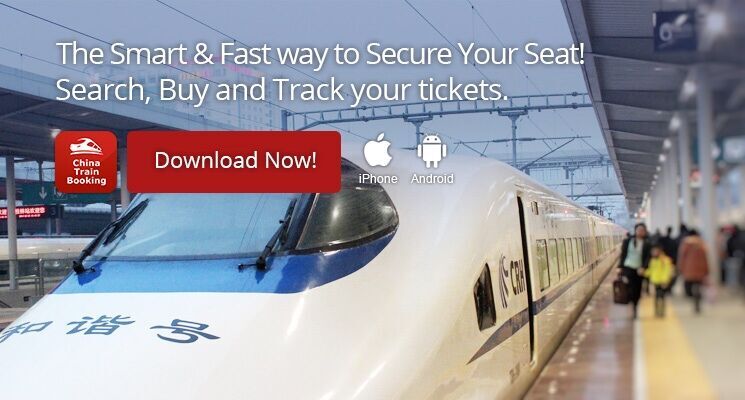 The train runs every other day. In mainland China, it runs on the Beijing–Kunming Railway, the Beijing–Guangzhou Railway and the Guangzhou–Shenzhen Railway. When entering Hong Kong, it uses the East Rail Line. Passing the Zhejiang, Jiangxi, Hunnan and Guangdong Provinces, passengers can also get on the train at Jinhua West, Zhuzhou and Guangzhou East.
Train Schedule, Seats and Ticket Prices
The train uses eighteen 25T class train carriages. These carriages will be separated at Guangzhou East Railway Station: eleven carriages for the T99B/T99A go to Hong Kong, while the remaining seven carriages for the T99A/T100A stop at Guangzhou.
Among the eleven carriages going to Hong Kong, there is one carriage for baggage, two for hard seats, five for hard sleepers, three for soft sleepers, one for luxury soft sleepers, and one for dining. For the remaining seven carriages, which are carriages numbers 12–18 for passengers taking the T99A/T100A only and there are four for hard sleepers, and three for hard seats.
Terminals
Departure Time → Arrival Time
Travel Time
Seats
Ticket Prices
Shanghai Railway Station → Kowloon Railway Station
18:20 → 13:01 (next day)
18 hours and 41 minutes
Hard Sleeper (upper bunks/middle bunks/lower bunks) Soft Sleeper (upper bunks/lower bunks)

518 Yuan/529 Yuan/ 540 Yuan

835 Yuan/ 835 Yuan

Kowloon Railway Station→
Shanghai Railway Station

15:15 → 10:08 (next day)

18 hours and 53 minutes

Hard Sleeper (upper bunks/middle bunks/lower bunks)

Soft Sleeper(upper bunk/lower bunk)

518 Yuan/529 Yuan/ 540 Yuan

835 Yuan/ 835 Yuan
How to Book Tickets
There are two ways to buy the train ticket for foreigners holding passports. Note that passengers can buy tickets two months in advance. So if you want to book a ticket, make it earlier. There is no need to present an ID card or passport when purchasing tickets; instead, it will be needed when boarding the train. If your group is four people or more, a 40 percent discount is offered. During low season, there is a 20 percent discount offered for a single train seat/sleeper.
The Shanghai–Hong Kong High-Speed Railway
The 1,300 km high-speed railway project is expected to be completed in 2014, connecting Shanghai and Hong Kong. The shortest journey time between these two main financial centers of China will be only three and a half hours, at a maximum speed of 350 km/h. The line will pass through many cities, including Jiaxing, Hangzhou, Shaoxing, Ningbo, Taizhou, Wenzhou, Ningde, Fuzhou, Putian, Quanzhou, Xiamen, Zhangzhou, Chaozhou, Shantou, Jieyang, Shanwei, Huizhou, Shenzhen and Hong Kong.