Located at the basement of NO.868, Hushan Road, over 6,000 pieces of propaganda posters are collected in the Shanghai Propaganda Poster Art Center.
Yang Peiming, the owner of the art center, worked as a tour guide in his early career. He began to collect propaganda posters in 1995 and opened the art center in 2012.
According to the times of its posters, the art center can be divided into three parts.
1910-1949 AD
Posters during this period are mainly about the movie stars at the beginning of the 20th century. The most fashionable dresses, high-heel shoes, hats, hair styles and face-painting can be seen on these posters. You will be surprised to see some of these fashion items are still popular nowadays.
1949-1978 AD
Most posters made during this period are about agriculture or industry or against the Western countries. Some poster painters exaggerated China's productivity by writing "China's steel production will surpass the United States and the United Kingdom in five years" on their posters. The Chinese army looked very big and powerful while Western army looked small and weak in most paintings related to military. In a word, the posters during this period are pretty funny if you do not think too much about politics.
1978-2000 AD
China decided to try their best to develop economy and opened its door to the world in 1978. More and more foreign companies entered China to explore their business. Poster painters also changed their ideas. Their styles were becoming less aggressive and more realistic. No boastful goal was set during this period. People just worked hard for their Chinese dreams. Common workers are the leading roles for the posters during this period. They look very determined and are ready for more difficult challenges.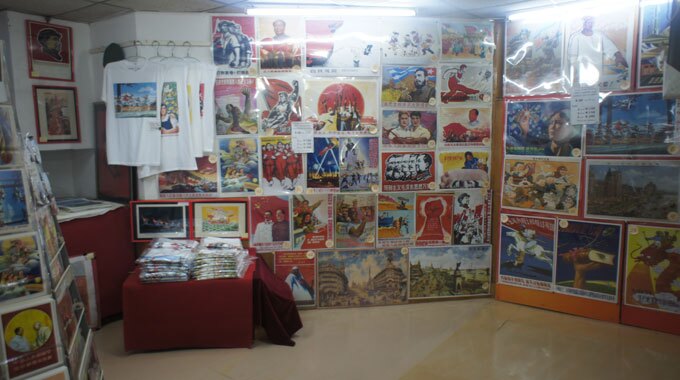 Collections in the Shanghai Propaganda Poster Art Center