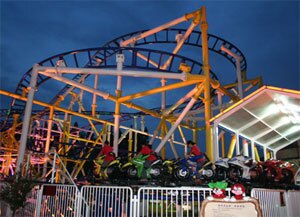 For any tourist looking for an amusement in Shanghai, there is no better place than the Jinjiang Park. This is a very modern amusement park that consists of many very interesting items. There are various amusing things to be seen and experienced and it is not falling back to the even the best of the world popular amusement parks.
Still, its unique design provides some really interesting features which are not too common for the rest of such places. Its design is the fusion of the art, amusement and the natural scenery to provide the perfect level of service. Besides the classic amusement features, it also hosts a number of restaurants and hotels and it provides very nicely rounded service so almost anything a man could wish for can be found here.
This place is quite new and the construction of the Jinjiang Park has started back in 1984. It is the endeavour started and carried out by Jinjiang Group and some really interesting facts are connected to it. The very data that some 18 segments of this park are acquired abroad says a lot and it is clear that the quality of service was one of the most important things when its construction was started.
It is still being upgraded and modernized and the landmark of the Jinjiang Park, the huge Ferris wheel was constructed from 2002 to 2003. This is the latest and the most impressive feature introduced by this park and there are not many of such devices to be found around the world.
The Ferris Wheel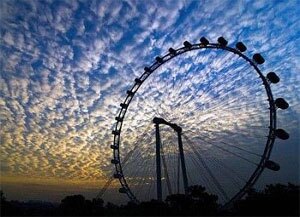 This wheel is a true landmark of the Jinjiang Park. It is the biggest construction there and it looks really impressive. It has a diameter of some 98 metres and the height of 108 metres. It has 63 carts and each cart can take up to 6 passengers. The average rotation time is between 20 and 25 minutes, and during that time the passengers are able to enjoy one of the most impressive views in the whole world. The construction of it started in November 2002 and it was fully operational in May 2003. The construction cost was some $1.2 million.
Travel Information
Location: 201 Hongmei Road, Xuhui District, Shanghai
Transportation: Buses 704, 131, and 50, as well as the Metro line 1
Admission fee: RMB 80 for 6 projects or RMB 50 for 2 projects
Open Hours: 08:45 to 17:00