Welcome to Hangzhou! Your guide will meet you upon your arrival whether at the airport and then transport you to your hotel. There you can clean up and rest up, or explore the nearby areas on your own for the rest of the day.
Meals: No Meals
Hotels: Sofitel Westlake Hangzhou | Xinqiao Hotel | Culture Plaza Hotel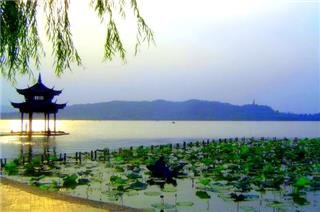 One of Hangzhou's top destinations is West Lake. The lake and its park areas has an area of 5.6 square kilometers (2.2 square miles) and is a perfect place to soak in some tranquility and peacefulness. Delicate pagodas and Chinese-style arched bridges are found scattered on the premises, not to mention tree-lined walkways and green islands and hills throughout that create the most beautiful scenes. Afterwards, your guide will take you to Lingyin Temple, founded in 328 AD by an Indian monk. There are 9 multistory buildings, 8 pavilions, 72 halls, and more than 1,300 dormitory rooms for residents that comprise the complex. The Hall of the Heavenly Kings, Grand Hall of the Great Sage and Hall of the Medicine Buddha are especially worth visiting for their grandeur and significance. In front of the main temple is Feilai Feng (Flying Peak) which is an interesting Buddhist grotto site etched with various images of Buddha.
After lunch at a local restaurant, continue your tour to visit Six Harmonies Pagoda, also known as Liuhe Pagoda. The ancient brick and stone structure built in the year 970 is found on the northern bank of the Qiantang River and is one of the most famous of its kind in all of China.
Meals: Breakfast, Lunch at Popular local restaurant
Hotels: Sofitel Westlake Hangzhou | Xinqiao Hotel | Culture Plaza Hotel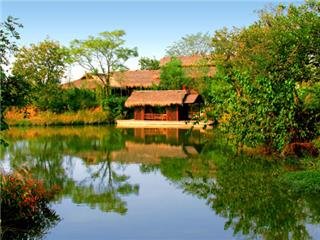 One of the highlights of this 4 day tour of Hangzhou is a visit to the renowned Xixi National Wetland Park. The wetlands offer a large variety of unique ecosystems and features such as thousands of ponds, networks of streams and river, deep reed beds home to animals and insects, and ecological areas that spawn the smallest creatures that fuel the wetland cycle of life. As an urban wetland, Xixi is a boon for those who wish to learn how humans, agriculture, and nature can all coexist.
After lunch, we head back to Hangzhou city and you will have a special chance to learn about traditional Chinese and Eastern medicine, which varies very much from the Western theories and techniques. Hu Qingyu Hall Chinese Traditional Herbal Medicine Museum is a well run establishment under protection from the national government for its cultural influence and importance to Chinese traditional herbal medicine. On your tour of the exhibits, you can learn about the origins, development and evolution, and application of traditional Chinese medicine, as well as its role in the greater medical world. Finally, your day will conclude with a tour at the Former Residence of Hu Xueyan, a prominent businessman who worked during the late 1800s to improve China. His house was built in the 11th year of the reign of Emperor Tongzhi of the Qing Dynasty. Tucked away from any main streets, the home is beautiful on its own and further accentuated by the gorgeous gardens that surround it.
Meals: Breakfast, Lunch at Popular local restaurant
Hotels: Sofitel Westlake Hangzhou | Xinqiao Hotel | Culture Plaza Hotel
We hope you've enjoyed your time exploring Hangzhou, a true gem of a place in China! On your outbound day, we will take you back to the airport for your trip back home.