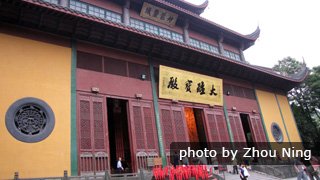 Yor tour guide will meet you at the airport or train station upon your arrival and transfer you to your hotel.
Take a break and we will head for Lingyin Temple and Six Harmonies Pagoda. Lingyin Temple is one of the most famous ancient Buddhist temples in China built 1600 years ago. The Six Harmonies Pagoda is a perfect symbol of brick-and-wood structure built in 970 AD in the Northern Song Dynasty (960-1127).
Meals: Lunch at Popular local restaurant
Hotels: Sofitel Westlake Hangzhou | Xinqiao Hotel | Culture Plaza Hotel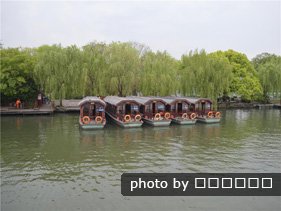 The tour highlight comes today. The West Lake, which is symbol of Hangzhou, boasts a tranquil and enchanting scenery with hostorical pagodas, Chinese-style arched bridges, tree-lined walkways and lush green islands and hills.
Hangzhou is also famous for tea, especially Longjing Tea (Dragon Well tea). After lunch at a great local restaurant, we head for Meijiawu Tea Village where showcases tea products of all kinds including Jasmine tea, Dragon Well tea, Green tea, Black tea, and Wulong tea. Visitors can visit their Tea Shop and have a tea culture experience by seeing tea being picked, processed and then buy tea in the farmhouse tea shop which is operated by local farmers.
You will be transferred to the airport or train station after the tour.
Meals: Breakfast, Lunch at Popular local restaurant