Whether you are looking to escape the summer heat, pass a rainy day or are devout movie enthusiasts, Shanghai cinemas will have exactly what you are looking for, if not more. While there are many theaters in town to choose from, here are a few of the more popular and unique options.
Peace Cinema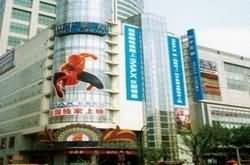 Address: located in Raffles City, 290 Xizang Zhong Lu, near Hankou Lu
Hours: 8:00am – 11:00pm
Opened in 2004, this popular movie theater has various screens and can hold over 500 people comfortably. It is home to the only IMAX screen in Shanghai, which was imported from Canada. It is the perfect place to catch all the action, explosions, car chases and love scenes straight from the newest Hollywood blockbuster releases. The location is convenient as well. It's just a few minutes walk from the People's Square, which does often make it a popular and crowded choice. The cinema comes equipped with a snack stand, as well as a Hershey's Chocolate store for those moviegoers with an extra big sweet tooth. Movie ticket prices vary throughout the day, and for a good value, catch an early show or one of the half priced movies on Tuesday and Wednesday. Some movies are dubbed into Chinese while others remain in English or their original language.
Kodak Cinema World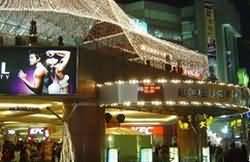 Address: 5F, 1111 Zhaojiabang Lu, close to Tianyaoqiao Lu, Xujiahui
Hours: 10:00am – 10:30pm
Located on the fourth floor of the Metro City, the Kodak Cinema World comes equipped with four screens and room for up to 1000 movie enthusiasts. It was the first movie theater in China to meet North American Film Quality Certification Standards and is often described as a more romantic and intimate venue, quite possibly perfect for a date. All theaters are set up in stadium seating style, and 3D movies are also regularly shown. The Kodak takes advantage of state-of-the-art screening systems and takes pride in its digital stereo sound quality. All of which combine to make a great cinema experience. Hearing aid service is also available for those who might need assistance. Half price tickets are available on discounted Tuesdays and matinee prices all day on Thursday.
Image Tunnel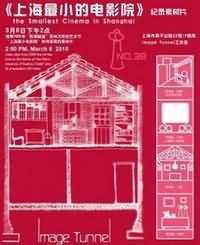 Address: Building. 19, 50 Moganshan Lu, close to Nan Suzhouhe Lu, Putuo District
Hours: usually midnight – 6:00pm and show are often shown on Saturday nights only.
For a different, yet fun and memorable, cinema experience, why not check out Image Tunnel. The wooden theater house was built in the 1930s and uses bench seating instead of the standard, individual plush chairs. Shanghai's smallest theater harks back to the first days of the silver screen. Located in the artsy and alternative Moganshan area, independent, locally produced and foreign films are main staples here. Often the movies shown at Image Tunnel cannot be seen anywhere else. The theater helps aims to show the wide range of Shanghai's cultural and global film influences. It is sure to be a unique film experience, no matter the language. Most films are usually subtitled in English. You just might even discover your new favorite up-and-coming director, who is often present for a Q&A session following the screening.