Little Lotus Garden
This garden was the private garden of one of the richest merchants in Nanxun. It took the merchant and his descendants 40 years to complete the project of designing the garden. Many tourists believe the garden even exceeds those in Suzhou, which has ancient gardens widely considered to be the most exquisite in China. Photographers will find lots of photo opportunities here.
Former Residence of Zhang Shiming
The Former Residence of Zhang Shiming enjoys a reputation of the best ancient compound in the South Yangtze River Area. The Western and Chinese styles mix perfectly in the buildings of the compound. The former luxury dance hall is the most attractive part in the compound. The ground tiles and paintings in the dance hall were imported from France. The Western-style interior decoration makes you feel like standing in a building in the 18th century's Europe.
Liu Family Compound
This is another old site built by the merchant Liu, who owned Little Lotus Garden and the Jiayetang Private Library. From outside, the compound appears the same as other compounds in Nanxun, but inside it is decorated in completely Western style. Besides, the statues in the compound are exquisite.
Good to Know:
The three attractions listed above are recommended by us. However, if you find other activities or attractions that appeal to you, our guide can change your schedule for you. For example, you may want to enter a writing brush shop to admire Chinese calligraphy (No forced buying). Or you may want to watch a wedding show on water (The time of the show is flexible, so we can't promise you can see it during your stay in Nanxun).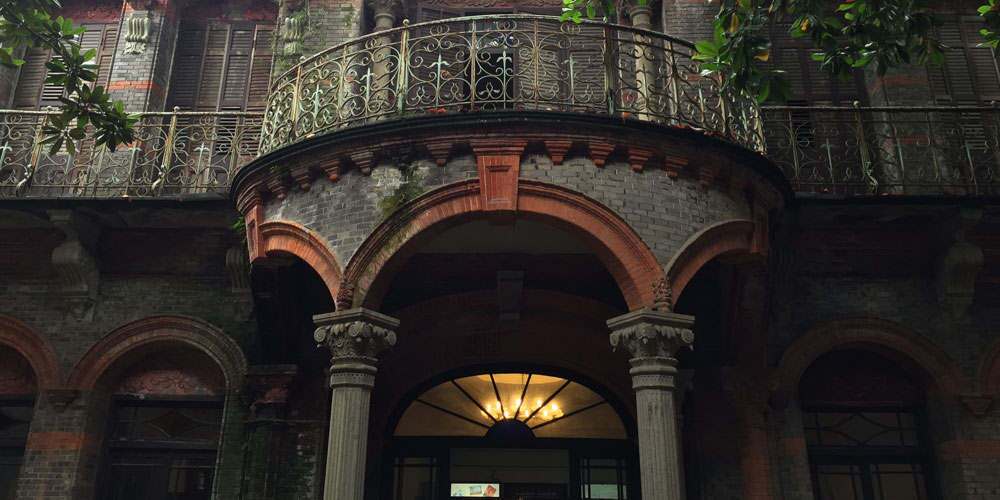 Dance Hall in the Former Residence of Zhang Shiming