Welcome to the capital of China! Your guide will meet you on arrival and take you to your hotel. You can take a good rest now if the jet lag is troubling you. If you want to explore Beijing on your own, please ask your tour guide for advice.
Meals: No Meals
Hotels: Dongfang Hotel Beijing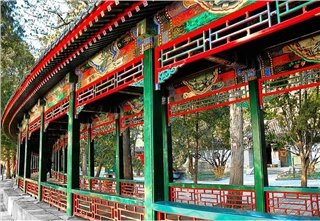 Bus tour is an economic way to see the country comfortably. On your first day in Beijing, we will pick you up at your hotel between 7am and 8:30am. Your first stop will be Tiananmen Square which is the largest public square in China and the world. This is the site of countless historical events in China, of which your guide will be happy to tell you more about. Going through the Heavenly Gate, you will then enter the Forbidden City. The Forbidden City was home to 24 emperors between 1368 and 1911 which in total included the Ming and Qing Dynasties. It is the largest and the best preserved ancient imperial architecture complex in the world. Although you could discover the Forbidden City for days and weeks on end, our tour will be about 2 hours in total as we traverse the grounds from south to north along the central axis.
After lunch, have a short visit to a pearl market that is sure to be interesting. The Temple of Heaven will be your next destination. Along the way your guide will also show you a relic that exemplifies traditional Chinese medicine. The Temple is the largest ancient imperial worship architecture complex in the world where emperors and people from the Ming and Qing Dynasties prayed for good harvests and other blessings. After that, we will go to the Summer Palace which is a fine vacation spot for past emperors and imperial families. Today it is the largest and best preserved royal garden in China. The vistas are truly beautiful here combining water with flora and manmade elements that date back centuries.
Meals: Breakfast, Lunch
Hotels: Dongfang Hotel Beijing
Day 3
Beijing to Overnight Train by Train No. Z19 (Beijing Xi (west) Railway Station - Xi'an Railway Station) Dep 20:40 - Arr 08:31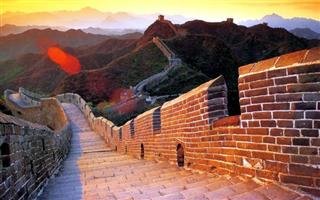 Badaling Section of the Great Wall
In the morning we will pick you up between 7am and 8:30am from your hotel and then take you to the Ming Tombs. Your destination is about 1 hour's drive from central Beijing. The 13 tombs found here are the best preserved Chinese imperial tombs in China and date back more than half a century. The one you will visit is a Changling which is where Emperor Yongle (the first emperor in Beijing) and his Empress Xu are buried; your guide will tell you more about this story. We will spend about 1 hour here and conclude our visit around 10:45am. Next visit the Jade Carving Factory where for 45 minutes you will have a short tour to see how jade carvings are produced. This is one of the traditional fine arts found in China. The techniques used are based on excellent handiwork and fine talent.
After lunch, visit the Badaling Great Wall which is just one of many sections of the Great Wall available to visitors. This is the most famous of them all, and the first to be opened to the public. We will spend about 2 hours here, during which you can walk on top of the wall and admire the ancient manmade facilities such as the watchtowers, ramparts, and more of his immensely historical and significant construction. You can also take a cable car up and/or down as you wish.
Travel back to Beijing after visiting the Great Wall and go to the Olympic Stadium complex which was the home of the 2008 Summer Olympics in China. It was a great "coming out" event for China and put the country back on the map in terms of international reputation. You will visit the Bird's Nest and Water Cube but not enter the venues. Your guide will then take you to a location to see some Chinese traditional silk art before dropping you at your hotel around 6pm.
In the evening, travel to Xi'an from Beijing by train. On arrival we will take you to your hotel.
Meals: Breakfast, Lunch
Hotels:
Today is a free day for you to explore Xian on your own. The Huancheng Xiyuan Park, which only takes you around 15 minutes to go there on foot from your hotel, might be the first place for you to learn the history and culture of Xian. You can also relax yourself on the bar street in the park. No entrance fee is needed! If you have any questions about Xian, please feel free to ask your tour guide.
Meals: Breakfast,
Hotels: Titan Times Hotel Xian
Day 5
Xian to Overnight Train by Train No. Z166 (Xi'an Railway Station - Shanghai Railway Station) Dep 20:44 - Arr 11:51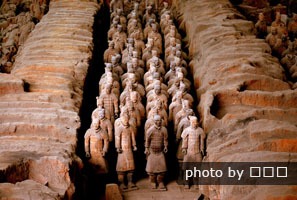 Xian's most famous destination is to see the Terracotta Warriors and Horses. The more than 7,000 handmade statues here are more than 2,000 years old dating to the first Emperor Qin of China. Each man, animal, and prop have different details leading researchers to believe that they were based on exact counterparts that truly existed so many centuries ago. This site is about 35 kilometers from Xian. The on-site museum also houses many items that were found at the archaeological site during excavations.
You will then have lunch, and afterwards, visit Banpo Museum, an archaeological site of about 5 hectares where many Yangshao culture items have been found. The ancient settlement is very different from what we now see in Chinese culture and society. There is a residential section, a pottery area, and burial grounds. At the end of your tours we will take you back to your hotel.
In the evening take an overnight train from Xi'an to Shanghai, where we will arrange all appropriate transfers.
Meals: Breakfast, Lunch
Hotels:
On arrival in Shanghai, we will take you to your hotel and the rest of the day is yours to do as you wish. Your hotel is near a river. It takes you only 10 minutes to go to the riverside. It will be very pleasant to take a stroll along the riverside after dinner.
Meals: No Meals
Hotels: Kingtown Hotel Plaza Shanghai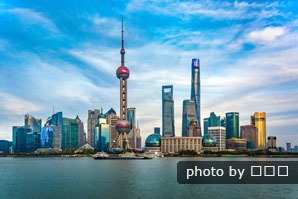 Between 8:30am and 9:30am, we will meet you at your hotel and begin your tours of the day. First is Yuyuan Garden which is a fantastic example of classic Chinese garden construction. Shanghai Old Street is a perfect place to learn about the deep culture of Shanghai around 70 years ago. The small shops on the street will make you forget the flying time. There is a nearby market area where you can find some nice snacks to accompany your picturesque strolls in the garden.
Then visit the Bund which is an iconic attraction in Shanghai. There are 52 European style buildings here make for perfect accompaniments to the vistas of the Huangpu River along the 1.5 kilometer walkway. Find some of the city's top restaurants, hotels, shops, cafes, and bars along the Bund.
After enjoying a nice lunch, go to the People's Square which is right next to the infamous shopping avenue, Nanjing Road. There are many municipal buildings in this area and a central area in the city. The Shanghai Museum is located on its grounds where you can find over 120,000 pieces from throughout China's history, all of which hold important significance as national treasures. There are 11 exquisite galleries in total.
The Former French Concession was initially established in 1849. After the expansion during 1914, it became the most prosperous in Shanghai in 1920s. The old houses are reserved very well so you can still feel the atmosphere of the 1920s when talking in the concession.
Meals: Breakfast, Lunch
Hotels: Kingtown Hotel Plaza Shanghai
We will take you to your point of departure in Shanghai where you can prepare for your outbound trip. Thank you for visiting China with us!