Brief Introduction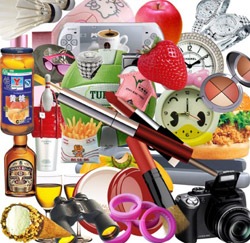 Yiwu is located in the central part of Zhejiang province, and rule by Jinhua city. Yiwu has very convenient transportation which is include water way transportation, highway and air way, those are all access to the most develop city in China: Guangdong, Fujian, Shanghai and the hinterland of Yangtze river.
Yiwu is the world's largest commodity distribution center, thousands cases of carriage are export from there every day. Yiwu has identified as the world's largest market by United Nations, the World Bank and other international authoritative institutions.
Yiwu is subtropical monsoon climate; the weather is mild and humid, with four distinctive seasons, the hottest month is on July, the average temperature is 29.3 degree centigrade, the coldest month is 4.2 degree centigrade on January, Yiwu has rich water resource, the
Annual precipitation is between 1100-1600 mm.
Yiwu is one of the four regional central cities in Zhejiang province, the transportation is very convenience which is included waterway, airway and highway, and a new bullet train railway is running through the whole Zhejiang province. Currently, the highway transportation network is under construction, it will be facilitate the logistics of Yiwu.
Yiwu is an international city which is providing variety star rate hotels, the visitors feel free to stay there, most of the star rate hotels provided English staff service, western breakfast, and hotel facilities, do not worry about the language barrier, tipping is necessary in those hotels.
International
Trade City
: This symbolizing construction attracts nearly 4 million visitors to Yiwu for shopping and sightseeing. It assembles more than 20000 kinds of commodities, ranking the biggest specializing markets of crafts and toys in China.