As the capital of Jiangsu Province, Nanjing is a key rail hub for the Jinghu Railway and Ningtong Railway. Planes and buses also connect most cities in China. Nanjing also has the largest inland harbor on Yangtze River. Passengers embark there for a Yangtze River Cruise.
Note: The transportation info is especially vulnerable due to the frequent changes. The information of this part is just a reference. Please confirm the latest info with our travel advisors who are ready to assist you planning your trip on every aspect.
By Air
Nanjing Lukou International Airport 南京禄口国际机场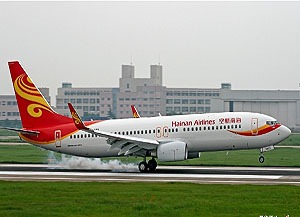 Nanjing Lukou International Airport opened on 1st, July, 1997, this airport is 35 km away from the downtown area and links with Ninghu Highway, Ningtong Highway, Ninglian Highway and Ninghang Highway. It takes 45 minutes driving time on airport highway from the airport to the city center. The metro airport line is expected to open in 2014.
The airport is aiming at becoming a main hub and the center of air cargo and parcel distribution in China. Currently the airport has over 130 air lines linking with 54 domestic cities and 20 international cities. Every week more than 1200 flights depart.
Nanjing Lukou International Airport has 25 airlines using its facilities inlcuding Air China, China Eastern Air Holding Company, China Southern Airlines, Singapore Airlines, Lufthansa Group and Asiana Airlines.
Buses to neighboring areas are available when exiting the arrival hall at the airport.
Special note: The shuttle bus between Nanjing and Shanghai has been cancelled.
Getting to the City Center from the Airport
Airport Shuttle Buses
There are 2 shuttle bus lines linking the city center and the airport— Line 1 for east line and Line 2 for west line at a cost of 20 Yuan/person.
Line 1(East line 城东线)
Operating time: all day
Get-off Stations: Yu Hua Square station, Qinhuai Government station, Xinhua Gate station and Nanjing Railway Station.
Line 2(West line 城西线)
Operating time: 9:30-22:30
Get-off Station: Cuiping Shan Hotel, Nanjing South Railway Station and Zhonghua Gate Bus Station.
Taxi
It cost about 100 Yuan by taxi from the airport to Zhonghua Gate Bus Station which is 38 km.
Getting to the Airport from the City Center
Take Bus NOs 2、38、16、39、49、111 and 116 at Zhonghuamen Bus Station and gets off at West Street or Run Tai Market. It operates between 6:00-21:00 and it departs every 20 minutes.
By Train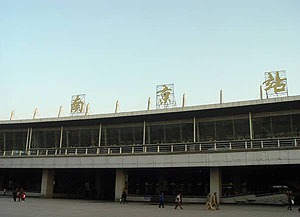 At present there are 2 railway stations in Nanjing. They are Nanjing Railway Station and Nanjing South Railway Station. Nanjing Railway Station is the main station. Most trains going to or passing through Nanjing, stop at Nanjing Railway Station. Only a few trains going to Wuhu direction stop at Nanjing South Railway Station.
Useful Information
Huning Intercity Railway
This is the express railway between Shanghai and Nanjing. It takes only 75 minutes at a ticket fare of 233 Yuan/person for first-class seat and 146 Yuan/person for
Bullet Train
There are 25 bullet trains running between Shanghai and Nanjing. Most of them take from 90 minutes to 160 minutes. Some trains stop more often and take up to 3 hours. The second-class ticket fare is 90 Yuan/person.
T Express Train and Z Non-stop Train
Currently there are 9 T-trains and 2 non-stop trains which are all stops. Non-stop trains take about 150 minutes to cover the whole distance and Express Trains are 1 hour slower than the bullet trains.
Train Ticket Offices in Nanjing City
There are 51 train ticket offices in Nanjing. Main offices are listed below.
Nanjing Railway Station 南京站
Add: NO 264, Long Fan Road, Xuan Wu District, Nanjing
地址:南京市玄武区龙蟠路264号
Tel: +86-25025-85822222
Nanjing South Railway Station 南京南站
Bus Guide to Main Nanjing Attractions from Nanjing Railway Station
By Highway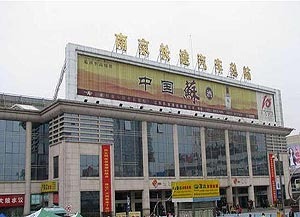 Nine highways pass through Nanjing for the surrounding areas and lead to most provinces in China. The city has 8 Long-distance Coach Stations and 1 Hongqiao Tourism Bus Station. Nanjing Long-distance Coach Station is the biggest and busiest coach station in Jiangsu Province.
Zhonayangmen Coach Station 中央门汽车站
East Long-distance Coach Station长途汽车东站
North Long-distance Coach Station长途汽车客运北站站
South Nanjing Coach Station 南京客运南站
Getang Coach Station葛塘汽车站
Jiangning Coach Station江宁汽车站
City Transportation
By Bus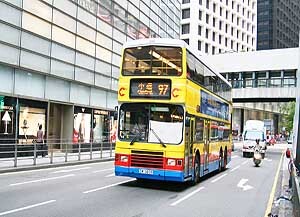 Nanjing has a very good local transportation system. The main routes are listed below.
Urban Routes: Bus NOs 1-159;
Urban Mini Buses:Bus NOs start with 3;
Urban Night Lines: Bus NOs start with 8;
Tourism Line: Bus NOs start with "游";
Buses in Pukou District and Liuhe Districts: Bus NOs start with 6;
Buses in Jiangning District: Bus NOs start with "区";
Night Line in Jiangning District: Bus NOs start with "夜";
Buses linking urban area and suburb area: Bus NOs start with "文".
Ticket Fares
Ordinary Bus: 1 Yuan/person
Air-conditioned Bus: 2 Yuan/person
By Subway
There are 4 main metro lines in Nanjing City. They are Line 1, Line Nanyan of Line 1, Line 2 and Lien Dongyan of Line 2.
Operating Hours
By Boat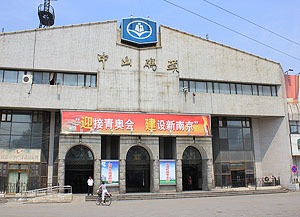 Ferry is also one of popular means of transportation in this river city. Zhongshan Dock is the ferry dock in Nanjing and located along the south bank of the Yangtze River in Xiaguan District of Nanjing City. Ningpu Line goes to Pukou Dock on the other side of the river. Ningpu Line is the major river service.
Zhongshan Dock 中山码头
By Taxi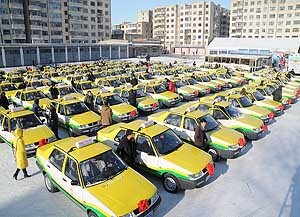 The flag fall in Nanjing is 9 Yuan for the 1st 3 km and then 2.4 Yuan/km. A 2 Yuan fuel surcharge is payable on top of the total charge on the meter.
Renting a Car
Several car rental companies operate with the biggest being Zhongbei Automobile Leasing Company. The normal rate is 220 Yuan/day for a Pu Sang and 260 Yuan/day for Hao Sang. The mileage allowance is usually 300 km/day.
Zhongbei Automobile Leasing Company中北汽车租赁公司