Day 1
Shanghai to Suzhou by Train No. G7256 (Shanghai Railway Station - Suzhou Railway Station) Dep 09:05 - Arr 09:36
This tour includes the round-trip bullet train ticket from Shanghai and back to Shanghai. The ticket will be delivered to your hotel or your apartment the day before your departure date. If you need the pickup and transfer service in Shanghai, just tell the travel advisor when make the inquiry. It is advisable to book the tour at least 3 days ahead of the departure date to ensure the availability of the ticket.
On your arrival, our tour guide will meet you at the exit of the Suzhou Railway Station and transfer you to the hotel.
Your Suzhou tour starts after a break at your hotel and our first stop is the Humble Administrators Garden which was constructed in the Ming dynasty. Its layout featuring mountain island, bamboo dock, rock and tranquil flow has won it the honor of "the world garden model".
Then taking a cruise on the Grand Canal and enjoy the swaying willow branches and the rippling waves that surround you.
After lunch at a great local restaurant, continue our tour to the Lingering Garden, which is also a noted Chinese classical garden and famous for the elaborate layout of the garden architecture and the beautiful stone forest.
Meals: Lunch at Popular local restaurants
Hotels: Pan Pacific Suzhou | Hotel Soul Suzhou | Garden Hotel
Day 2
Suzhou to Shanghai by Train No. G7063 (Suzhou Railway Station - Shanghai Railway Station) Dep 14:42 - Arr 15:13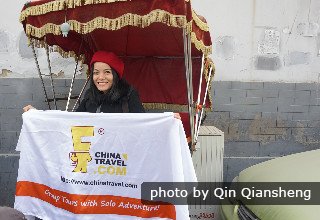 After breakfast, we head to the Master of Nets Garden. It is a small private garden yet encompasses all the elements of a classic Chinese garden within close boundaries.
Then take a rickshaw to ride through the streets of Suzhou and see the daily life of local people, the folk handicrafts and the ancient buildings.
Lunch will be arranged at a great local restaurant which serves local cuisines.
You will be transferred to the railway station and your Suzhou tour ends.
Meals: Breakfast, Lunch at Popular local restaurants
Hotels: